Transen.com App
Smoother mobile experience
ETWAS ÜBER MICH ...
NAME: Michelle ALTER: 46 Jahre (ist Tatsache) ;) SPRACHE: Deutsch, Englisch und ein wenig Italienisch GRÖSSE: 1,50 klein ;) FIGUR: Schlank BRUST: 75B also klein ;) WOHNORT: Wien (genaueres erfährst du nicht ! ) GEWICHT: Eine Lady fragt man nicht danach ;) AUGENFARBE: Blau HAARFARBE: Dunkelbraun/Schwarz MERKMALE: 3 Tattoos und 2 Piercings BEZIEHUNGSSTAND: Single und ich suche auch nicht !! VORLIEBEN: mein Motto dazu ist, mit dem richtigen Partner ist vieles möglich ... Vieles KANN, aber es darf KEIN MUSS sein LIEBLINGSSTELLUNG: Ich leg mich auf keine Stellung fest denn Abwechslung bringt den Spass ;) JEDE FRAU, LIEBT NETTE GESCHENKE UND ÜBERRASCHUNGEN... ... also würde ich mich freuen, wenn du auch meine Wunschlisten durchblätterst vielleicht gefällt dir ja etwas und du möchtest mir damit eine Freude machen .... Oder du überrascht mich mit einen privaten Trinkgeld welches du mir in meiner Abwesenheit hinterlässt ;)
KONTAKT ZU MIR ....
ICH HABE KEIN SNAPCHAT, INSTAGRAM ODER ÄHNLICHES, KEIN WHATSAPP ODER E-MAIL UND MEINE TELEFONNUMMER GEBE ICH AUCH NICHT BEKANNT !!!!!! DU KANNST MIR NUR HIER EINE NACHRICHT HINTERLASSEN ODER WENN ICH MIT DER CAM ONLINE BIN !!! ETWAS PRIVATSPHÄRE BRAUCHE AUCH ICH UND ICH HAB EIN REALES LEBEN DANKE FÜR DEIN VERSTÄNDNIS ;)
LIKE´S UND NOT LIKE´S
FINGERN - JA (Privat Chat) DILDO - JA (Privat Chat) ROLLENSPIELE - NEIN ANAL - NEIN (nur im realen Leben nicht vor der Cam) SQUIRTEN: Ja (nur Privat Chat aber klappt nicht immer) PISSEN: NEIN (nur für Videos) WICHSANLEITUNG - JA (nur C2C) DIRTY TALK - MANCHMAL (nur C2C) FISTEN - NEIN (max. 3 Finger und nur im Privat Chat) REALE TREFFEN - NEIN DILDO BLASEN - MANCHMAL (nur C2C) DILDO WICHSEN - JA (nur Privat Chat) PN - JA, ABER NUR WENN TRINKGELD GEGEBEN WIRD BDSM - NEIN (nur im realen Leben) ( ab und an, mache ich auch kleine Ausnahmen aber das liegt an dir) ;) ICH HOFFE ICH HAB DIR DAMIT ETWAS GEHOLFEN SOLLTEST DU NOCH FRAGEN DAZU HABEN FRAG MICH EINFACH ICH ANTWORTE DIR GERNE SOFERN DU HÖFLICH DANACH FRAGST UND AUCH RESPEKTVOLL BIST ;) WENN DIR GENÜGT, WAS ICH ANBIETE, WÜRDE ICH MICH AUF DICH FREUEN UND WIR KÖNNEN ZUSAMMEN SPASS HABEN DU KANNST MICH AUCH GERN ZU DEINEN FAVORITEN HINZUFÜGEN UND MIR EINE FREUNDSCHAFTSANFRAGE SENDEN
TOP FRAGEN AN MICH :
IST DEIN LUSH AN? -JA, IST ER ABER NUR WENN DU TIPPST ;) MACHST DU TREFFEN? -NEIN MACHE KEINE TREFFEN NICHT MAL AUF EINEN KAFFEE ODER ESSEN GEHEN SORRY MAGST DU ANAL? -MACHE ICH NUR IN MEINEN REALEN LEBEN NICHT VOR DER CAM! SCHREIBST DU PN? -NUR MIT MEINEN RITTERN UND USERN DIE TRINKGELD GEBEN BIST DU VERGEBEN ODER BRAUCHST EINEN MANN? -NEIN BIN ALLEINE UND ICH SUCHE KEINEN MANN RAUCHST DU? -JA, ABER NICHT IN MEINEM SCHLAFZIMMER FISTEST DU? -NEIN, DENN ICH STEH NICHT AUF SCHMERZEN. MAXIMAL 3 FINGER. MACHST DU ROLLENSPIELE? -NEIN , ICH BIN KEINE SCHAUSPIELERIN. VERWENDEST DU SPIELZEUGE / DILDO? -JA, NATÜRLICH ABER NUR IM PRIVAT-CHAT. KANNST DU LAUTER STÖHNEN? -NEIN, DA ICH NICHTS VORSPIELE. ICH GEBE NUR DAS, WAS ICH WIRKLICH FÜHLE UND DAS IST SEHR UNTERSCHIEDLICH
Top Questions... Is your lovense lush working? -Yes, only if you tip. Do u Private? -Private is for that man who wants to know me better... Do you like anal? -Only in my real life. Do you PM? -Only for my Knights and User they spend Token Do you have a boyfriend? -No, I don't. Do you smoke? -Yes, but not in my bedroom Do you fist your pussy? -No, my pussy is tight. Only 2 -3 fingers in it. Do you role play? -No, I'm not an actress. Do you accept requests? -Yes, only from my tip menu Do you use toys in your shows? -Yes, I do use toys. Can you moan louder? -No, I can't fake it. because I only give back what I feel and that is not loud!
TIPMENÜ
Smile - 1 TK A Kiss - 10 TK Wenn ich dir gefalle - 20 TK Fussfetisch/ Füsse zeigen - 25 TK Flash Ass - 30 TK Flash Titts - 40 TK Flash Pussy - 50 TK 10 min Topless - 80 TK 10 min Without Panties - 100 TK Oil Titts - 200 TK Naked - 500 TK 5 min LovenseControl - 600 TK Mach mich glücklich - 5000 TK Fingern, Dildo und ähnliches nur im Privat Chat !!
MEINE REGELN !
FORDERE UND ERWARTE DIR NICHTS VON MIR, WENN DU KEIN TRINKGELD GIBST ! ---- SEI RESPEKTVOLL ZU JEDEM VOR ALLEM ZU MIR ! --- WAS DU VON MIR ZU SEHEN BEKOMMST, HÄNGT VON DIR AB, WIE DU DICH BENIMMST UND WIEVIEL TRINKGELD DU GIBST ! --- WENN DU IN MEINEN RAUM KOMMST, SAG *HALLO* DAS TUT DIR NICHT WEH ;) --- FRAG MICH NICHT NACH WHATSAPP, SKYPE, SNAPCHAT, USW HAB ICH NICHT --- WENN ICH "NEIN" SAGE, DANN BLEIBT ES AUCH EIN "NEIN*, DENN ICH TUE NICHTS, WAS ICH NICHT SELBER MACHEN WILL !! --- WERBUNGEN, SPAM UND BELEIDIGUNGEN WERDEN SOFORT GESPERRT ! UND ZUM SCHLUSS NOCH .... MEINE RITTER SIND HIER UM MICH ZU SCHÜTZEN, ZU ANIMIEREN UND MIR ZU HELFEN ALSO BEHANDEL SIE EBENFALLS MIT RESPEKT SONST GIBT ES KONSEQUENZEN !! MY RULES ! NO REQUESTS WITHOUT TOKENS --- IF YOU CAME TO MY ROOM SAY "HELLO" - IT DOESN`T HURT YOU ;) --- DON`T ASK ME FOR SNAPCHAT, SKYPE OR WHATSAPP --- IF I SAY "NO" IT IS A "NO" --- AND LAST... MY KNIGHTS ARE THERE TO HELP AND PROTECT ME PLEASE RESPECT THEM !!!
Only for Fan Club subscribers
Videos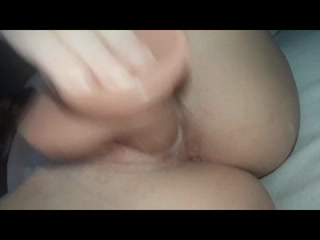 01:19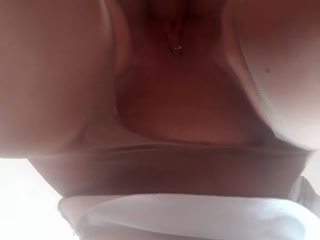 00:14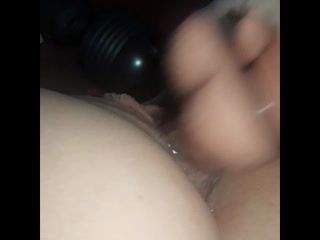 00:42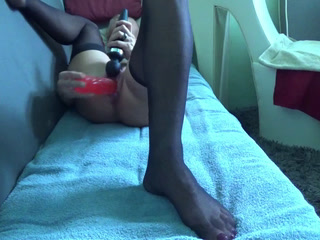 03:03
Only for Fan Club subscribers
05:46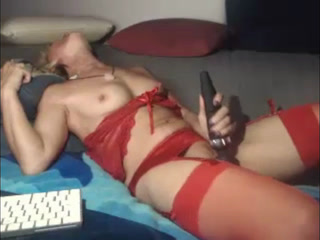 16:52
mein neuer da ging Mega die Post ab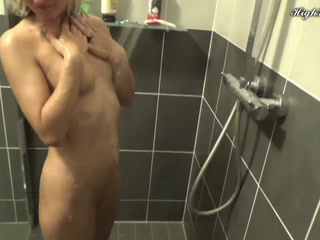 01:12
Only for Fan Club subscribers
01:07
Only for Fan Club subscribers
01:12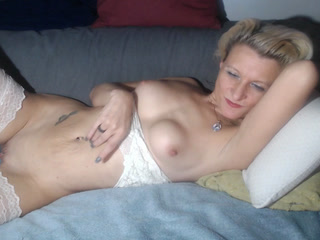 06:20
Only for Fan Club subscribers
00:52
Only for Fan Club subscribers
00:22
Only for Fan Club subscribers
03:18